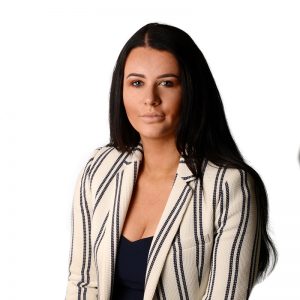 Email: Chloe.Newsome@macks.co.uk
"I am a solicitor with a dual role in both the family department at Macks, and family and crime departments of our sister company, Watson Woodhouse. I predominantly practice family law, although regularly attend clients at the police station.
I completed my law degree at Durham University and obtained a first class honours. I then went on to achieve distinctions in both my legal practice course and master's degree at the University of Law. My masters focused on the evaluation of alternative dispute resolution methods in family cases.
I have always had a keen interest in both criminal and family law throughout my studies and in practice. For example, in 2016 I spent one month in California whereby I was given the opportunity to work on a death penalty case.
In terms of my family role, I am involved in a range of private family matters, including divorce, finances upon relationship breakdown, and child applications. I regularly advise clients, represent at Court hearings, and draft various court applications.
As part of my criminal role, I attend police stations and assist clients both day and night, being a fully accredited police station representative. I have represented in all types of case, ranging from low value theft to the more serious offences of rape and murder.
I also take an active part in providing free legal advice at our community Law Clinics."
---