Family law organisation Resolution have released a new manifesto, calling on the government to introduce a major overhaul of divorce and separation. They believe the law in England and Wales is outdated and outline six key areas they want to see reformed.
One of the areas Resolution hopes to see changed concerns the rights of cohabiting couples following their separation.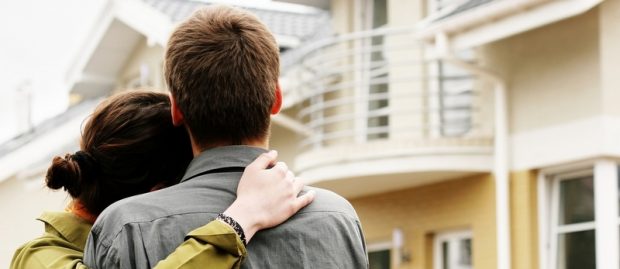 The idea of a common law marriage is a widely believed myth. A survey for Resolution shows that 47 per cent of people aged 18 to 35 believe cohabiting couples have the same legal rights as those who are married. However, tax reliefs and exemptions do not apply to cohabiting couples.
Their legal rights are also limited, regardless of the number of years they have lived together and whether or not they have any dependent children.
Voluntary agreements can be drawn up between cohabiting couples concerning what happens to their assets if they split or if one of them dies. However, couples have no automatic legal rights to property, as they would in a marriage or civil partnership. For example, the rules of intestacy do not apply to cohabiting couples and there are no automatic rights to inherit a partner's estate if they die.
Resolution proposes that a legal framework should be created to give financial protection to cohabiting couples. They wish to see a system where couples who meet the criteria are automatically eligible to apply for financial orders after a separation. The court orders a judge can make will not be as extensive as those within divorce law, but may include things such as maintenance payments to the primary parent carer of a child so they are able to work.
The number of cohabiting couples has doubled since 1996 – there are currently six million in the UK. Ten per cent of opposite-sex couples in 1996 decided to cohabit rather than marry, compared to 19 per cent in 2013, making it the fastest growing family type in the UK.
The Law Commission also wish to see changes made in this area of law. Many MPs believe it should be updated and family law in Australia, Canada and Scotland already provides legal protection for cohabiting couples following a split.
When speaking to head of Macks' family department, she said:" If you ask a member of the public about the rights of co habiting couples, I am sure many believe that there is such a thing as a "common law marriage" which provides rights and responsibilities when the relationship breaks down. Given the number of cohabiting couples, the law in this area is clearly outdated and needs to be changed to reflect modern society.
In the meantime, it is important that co habiting couples review their arrangements at each stage of their relationship not just in the event the relationship breaks down. When they purchase property for example they should ensure they seek legal advice as to how the legal title to the property is to be held what would be the implications if the relationship did break down
Macks Private Client team can provide full support and advice on all aspects of property law, wills , probate and trusts and I would strongly advise any cohabiting couples to review their financial arrangements on a regular basis"
Macks' family law solicitors can advise on all aspects of relationship breakdown whether arising from a divorce, a cohabiting relationship or a civil partnership. Our family lawyers are members of Resolution and are trained in collaborative law and aim where possible to resolve client's disputes out of court, offering a pragmatic approach to the legal process. If you wish to discuss your concerns about arrangements following your divorce or separation, you can contact our team of experienced divorce solicitors on 01642 252 828.
---