Macks Solicitors Strengthens Family Law Team
October 28, 2016
Macks Solicitors has strengthened its successful Family Law team with the addition of vastly experienced chartered legal executive Karen Young.
Karen, 52, has spent her entire 33-year career to date with what is now Newtons in Darlington.
"I get a lot of work through recommendations because people understand what I'm saying and that's important," she said.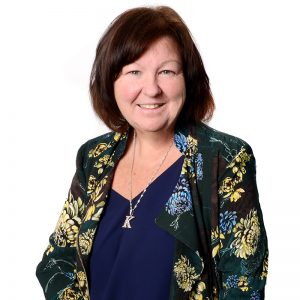 "I've dealt with some clients whose parents I  acted for in various other family matters  over the years
"I'm a friendly person, which I think is very important. I'm also straightforward and I believe that it is also important to assist people during difficult times
"I like to think I can make a difference. It's very satisfying to show somebody there is an end in sight to what they are going through and that they can come through it. Often they don't believe that's possible at first."
Karen met Macks founder and managing director Nick Mack when he worked alongside her as a young solicitor in Darlington 25 years ago.
"Nick had a lovely personality and was very hardworking and he hasn't changed," she said. "I'm really excited about coming to work for him, although I've surprised myself a little by leaving the only job I've ever had."
The head of Macks Family Law department, said: "Karen has huge experience across a broad range of areas and she gives our already formidable team more strength and depth
"I've come across her during cases I've dealt with and always found her to be a sensible and pragmatic lawyer with a very pleasant nature. She is very well known throughout the Darlington area and is the kind of person who will fit into our team."
Nick Mack added: "I have fond memories of working with Karen when I was a young solicitor and we're delighted she's decided to join us after spending her whole working life with one firm."
She will join the Family team at the firm's offices at Peel Court, St Cuthberts Way, Darlington. The team acts for clients throughout the country and even overseas, as long as they come within the jurisdiction of the law of England and Wales.
Macks also has offices in Middlesbrough and Redcar. As well as Family Law, the firm has Personal Injury, Wills and Probate, Employment and Conveyancing departments.
---