Horse owners have been warned to think carefully before allowing inexperienced riders to mount their animals after a £3m compensation case.
Ashleigh Harris, who is now 18, was awarded the payout after being left paralysed from the waist down when she fell off former racehorse Polly Perks four years ago.
The horse belonged to the family of Ashleigh's then boyfriend, but the circumstances that led to the accident were disputed.
Miss Harris, who was 14 at the time, told the court her boyfriend's mother, Rachel Miller, 43, encouraged her to have a ride even though she had only been on ponies before.
She said the horse seemed nervous and did not respond to her commands. After a few minutes she was thrown over its head and landed on the ground.
Mrs Miller, however, said Polly Perks was only moving at a walking pace when Miss Harris came off. She also claimed it was the teenager who wanted to have a ride and insisted it was not her responsibility.
But Judge Graham Wood QC sided with Miss Harris, saying the owner had made a "serious error of judgement".
Although Mrs Miller's insurer will stump up part of the compensation under the terms of her personal liability policy, the family will have to stump up the remainder.
After the hearing, Miss Harris, who broke her back in an accident and now uses a wheelchair, told reporters there were no hard feelings but that she had to think of her future.
"If your car was damaged in an accident because of someone else, you would want compensation," she said. "I have a lifetime of this ahead of me. If anything happens to my parents, I'll be on my own."
Anthony McCarthy, a personal injury expert at Macks Solicitors, said other horse owners would be wise to take note of the ruling.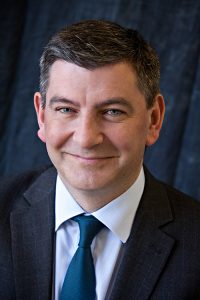 "Horse-riding is, of course, a very enjoyable and rewarding hobby that is a central part of many people's lives," he said. "However, cases such as this one underline just how dangerous it can be and illustrate the importance of being sensible.
"Just recently we heard about the sad case of experienced jockey Freddy Tylicki, who has also been left paralysed after a horrific fall at Kempton Races.
"But what happened to Miss Harris shows that even a fall at a relatively slow pace can have tragic results and you should only ride an animal that is within your skills and capabilities.
"What's more, if you allow others to ride a horse that demands a greater level of experience, you could also find yourself having to pay substantial compensation if things do go wrong.
"One important way you can protect yourself is by always making sure you have adequate insurance cover in place."