Home buyers are being given the chance to have their stamp duty paid as part of their mortgage with what is thought to be the first product of its kind.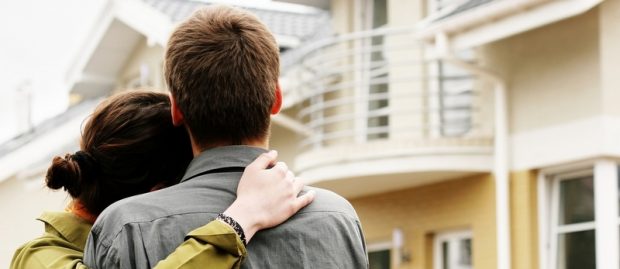 Barclays is offering eligible customers £1,250 cashback for houses costing from £100,000 to £150,000 or £2,500 where the purchase price is between £150,001 and £500,000.
However, there is a catch. In exchange for being handed the bonus, buyers will pay a slightly higher interest rate of 2.69% for the five-year fixed deal.
Stamp duty is now paid in seven out of ten house sales, kicking in at a threshold of £125,000. It costs £500 for a £150,000 property and £2,500 for a half-million pound home.
Barclays claims the new deal means that not being able to afford the tax will no longer be a barrier to home ownership.
"We know how important it is for our customers to get on the property ladder or to move home, so we've introduced Barclays Homebuyer Cashback Mortgage to make it easier," said Barclays Mortgages director Craig Calder.
"This fee-free cashback purchase only mortgage completely removes one of the major barriers faced by many first-time buyers and home-movers, as well as there being no product or valuation fees to pay."
"With a cashback of up to £2,500 it will help first-time buyers move forward and buy their own home much sooner – with the flexibility to spend the cashback to either recover their Stamp Duty cost or however they wish."
To be eligible for the mortgage customers need to save a 20% deposit, which will put it out of the reach of some of the most hard-pressed lenders.
Experts say the deal is best for those borrowing just above the £150,001 mark, as they receive as much cash back as someone borrowing £500,000.
In some other cases they say it offers very poor value indeed compared to other products available in the highly competitive mortgage marketplace.
The closer the amount borrowed gets to the upper limit of £500,000, the more likely it becomes that a rival lender with a lower interest rate – or even an alternative Barclays deal – could offer a saving over the course of the mortgage.
HSBC currently offers the lowest five-year fix at 2.09% plus a £1,196 fee.
New figures from the Office for National Statistics Average show that UK house prices rose by 7.2% in the year to December 2016, continuing a trend since late 2013. The average home now costs £220,000 – £15,000 more than a year earlier.