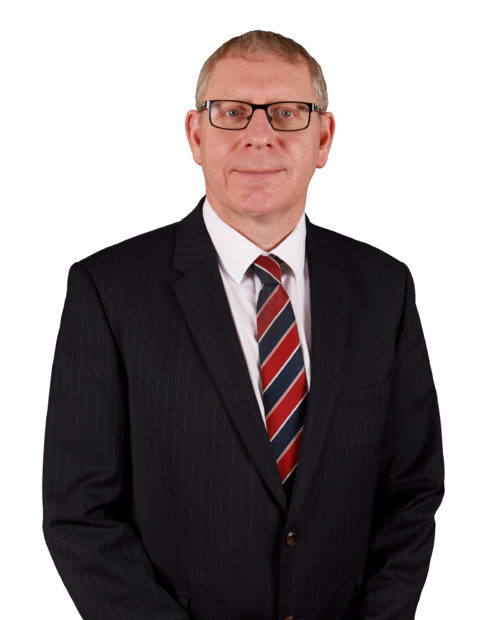 Tel: 01325 389800
Email: len.mann@macks.co.uk
After completing the Legal Practice Course at Northumbria University in 1994 I joined a local firm as a paralegal in their industrial disease department gaining my first experience in law helping people who had been made ill by working in mining and other heavy industries. I continued this work as a Trainee Solicitor and when I qualified as a Solicitor in 1999 I joined a firm in Derbyshire which specialised in all types of personal injury litigation including road accidents and accidents at work.

Six years after qualifying as a Solicitor I moved back to the North East and continued with personal injury litigation and began assisting other solicitors with employment law cases. By 2007 I had developed a lot of experience of employment law including unfair dismissal, workplace discrimination and whistleblowing claims and I joined a firm in North Tyneside as the legal aid supervisor for employment law. The next six years were very busy with the financial crisis and the reorganisation and redundancy dismissals that followed. Since 2013 when legal aid was withdrawn for employment law I have specialised in employment law for employers and employees on a fee paying basis, including fixed fees and also on No Win No Fee if appropriate.

I have 25 years legal experience offering friendly and practical advice and helping clients with their employment law cases from the first meeting to Employment Tribunal hearing.

My areas of work are:
Employment law for employees:
Initial consultation on disciplinary and grievance matters.
Negotiation, conciliation with ACAS and settlement agreements.
Employment Tribunal claims such as unfair dismissal, constructive dismissal, workplace discrimination and whistle blowing.
Representation at Employment Tribunal preliminary and final hearings.
No win no fee available for clients if appropriate.
Employment law for Employers:
Contracts of employment and employee handbooks.
Disciplinary and grievance procedure and practice.
Settlement agreements and ACAS conciliation.
Employment Tribunal claims.
Representation at Employment Tribunal preliminary and final hearings.
Practical advice on the merits and cost of claims.
---