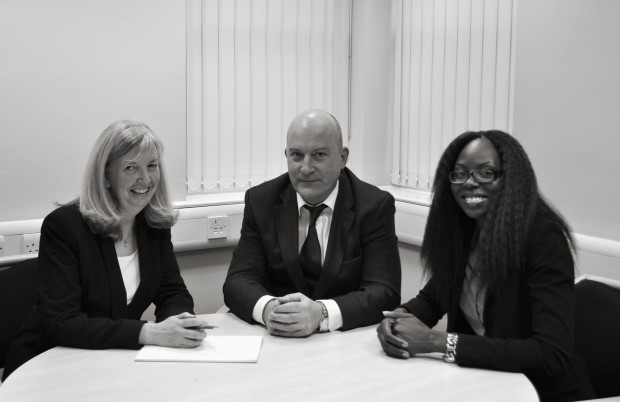 Macks' Family Law team examine some of the divorce questions they are most frequently asked by our clients…
My spouse and I don't get on. Can we get a divorce based on the irretrievable breakdown of our marriage?
To obtain a divorce you need to be able to prove that your marriage has irretrievably broken down but it is not sufficient simply to quote irretrievable breakdown to obtain a divorce. To prove irretrievable breakdown you must be able to rely on one of five facts – adultery, unreasonable behaviour, two years of desertion, two years of separation with consent or five years of separation.
How long will a divorce take?
The divorce process itself is quite straightforward and, including a six-week waiting period at the end, can take three-to-four months to complete. The resolution of financial matters often runs parallel with this and it's very difficult to say how long this will take, as it depends on the circumstances and the approach of both spouses and whether the case has to go to court. It's often advisable not to proceed to the final stage in the process until financial matters have been resolved, so this is likely to delay completion of the divorce. On average, the divorce and resolution of financial matters will probably take between six-to-12 months, but it can take longer if there are complications.
Do I have to be divorced to change my name?
No. Theoretically, anyone can be known by any name they chose, so if a party to a divorce wishes to revert to their maiden name, they can do so at any time. The difficulty will arise in practice when official documents are in a different name to the one that party starts to be known by. To change official documents we would suggest that a Change of Name Deed is prepared.
Can my spouse and I reconcile even though divorce proceedings have been issued?
Yes you can. Should you decide not to continue with your divorce, the proceedings can be dismissed by making an application to the court. If you have reached the Decree Nisi stage of the proceedings, you can also apply for this to be rescinded (cancelled). Once the Decree Absolute has been pronounced your marriage will legally be terminated, but even at that stage there's nothing to prevent you reconciling. It's not unheard of for divorced couples to remarry!
I have separated from my spouse and we are getting divorced. Do I have to allow them to see the children?
The law makes a presumption of parental involvement and that each parent has a right to be in their child's life. It's important for you to put the children first and agree the arrangements for them. Remember, separation is also a difficult time for the children and they should not be caught in the middle of it. The legal position is that the welfare of the children should be the first consideration. Ensuring children spend time with the parent they don't live with is generally in their best interests, irrespective of how you feel about it. It will also enable them to cope better with the change in their family situation.
My spouse says I must accept his offer of financial settlement. Do I have to?
You cannot be forced to accept an offer of financial settlement. The only way a settlement can be imposed upon you is by a judge after a contested hearing. Even if you consider what is being proposed to be reasonable, we would suggest you take legal advice before entering into a financial agreement. It's important that both parties fully disclose their respective financial positions to each other before any agreement is finalised to ensure it is made with full knowledge of all the assets.
The former matrimonial home is in my spouse's sole name. Does that mean I have no interest in the property?
The former matrimonial home is an asset of the marriage and has to be placed in the "matrimonial pot" to be considered in the same way as other assets, irrespective of whose name those asset are in. If you are concerned that your spouse may try to dispose of the asset without it being taken into account, it's possible to register a Family Law Act Notice on the title deeds to the property. This will alert a potential purchaser to the fact that you have a potential interest and prevent the property being sold without reference to you.
My spouse told me that because they are paying half of the mortgage they don't have to pay maintenance for the children. Is this correct?
This is incorrect. The mortgage and maintenance are two separate issues and you cannot use one to balance the other. There is an ongoing obligation to pay maintenance for your children, although this needs to be considered in the context of both parties' financial circumstances. In the first instance you should always try to agree the financial support to be paid for children and any other financial contributions. If your spouse is not providing financial support for the children or you consider the correct amount is not being paid, you can contact the Child Maintenance Service (CMS) for assistance. In some limited circumstances in which a party is paying a mortgage on the former family home and the CMS makes an assessment, that party can ask for the assessment to be reduced because of the mortgage payment.
My spouse has run up a lot of debt that I was not aware of. Because we are married am I responsible for this?
Legally, the person whose name the debt is responsible. When sorting out finances in a divorce situation the person who has incurred the debt might argue that the debt was incurred for joint purposes, such as holidays or supplementing living expenses. Ultimately, how this will be dealt with will depend on the facts of the case. A judge cannot make one party pay a debt that is in the other party's name. A judge might take into account that one party is paying off debt and reflect this in the overall financial settlement but the outcome will depend upon the circumstances of the case.
My partner and I are on good terms and keen to resolve our differences on amicable terms. Do we have to go to court?
Court proceedings should be a last resort and there are several options for resolving issues out of court that come under the umbrella of "Dispute Resolution". These options include negotiations between solicitors, mediation, the collaborative process and arbitration. In the collaborative process, the parties agree not to go to court and instead sit around a table together with their respective collaboratively trained lawyers and discuss matters transparently, keeping lines of communication open and having negotiations face to face. In mediation, an independent, professionally trained mediator will assist the parties in trying to reach an agreement. There is usually only one mediator and they cannot provide legal advice. With arbitration, the parties appoint an independent arbitrator to adjudicate on their case or a particular aspect of it.
Although you will not go to court if an agreement is reached using the above options, it's usually advisable to have the agreement approved by the court so that a formal court order is made. This will only be a paper excise and you will not have to attend court.
If you need advice on divorce, children and financial matters, please contact Macks on 01325 389800 and we will be happy to help.