Professional Help At A Stressful Time
Supermarket worker Hannah Barella, 28, came to Macks after tripping and injuring her ankle on a raised paving stone in Darlington while she was heavily pregnant. She eventually received compensation after a three-year-battle.
"I'd just finished my shift at Sainsbury's on Victoria Road and came out of the petrol station and went over on one of the paving slabs. I put my hand out to stop myself because of my bump and then hobbled to a bollard to prop myself up.
I couldn't get hold of my husband so I called my mum to come and get me in the car and asked her to take me home. But when we went to get out of the car my mum took one look at my foot and said we needed to go to hospital because it had ballooned up so badly.
I went to A&E at Darlington Memorial Hospital for an x-ray and fortunately nothing was broken, it was just really badly sprained. I had a couple of days off work and then went back on light duties. I'd been trying to keep fit at the gym during my pregnancy but I was told not to do anything after that.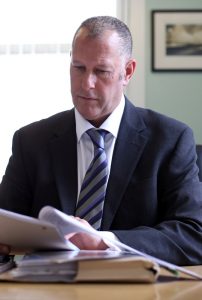 I got a card at the hospital with advice for dealing with sprains and on the back was there was an advert for Macks. I wouldn't normally have bothered but because I was pregnant the whole thing in the hospital was very worrying and stressful.
I went to Paul and at the initial meeting he told me how things would move forward and then somebody went out and took some pictures of the paving stone, which was sticking right up. Paul was confident after that that it was their fault. He always stayed in touch throughout and I would definitely recommend him."
Two months after the accident Hannah gave birth to a healthy baby boy.
---