Macks Lived Up To Glowing Reputation
Secretary Claire Jones (not her real name), suffered serious back and neck injuries when a police car on its way to an emergency call smashed into her Citroën C1 in her hometown, Darlington.
"I knew that a lot of people have a very good opinion of Macks for dealing with matters like this so I went to them," said Claire.
"I had an existing back problem but after the accident the pain got much worse and I was also getting pains in my legs.
"I had lots of medical appointments and was advised that my symptoms of arthritis had been triggered by the accident much earlier than it would have."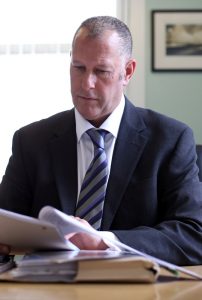 Solicitor Paul Henderson ordered an expert assessment and after a three-year fight they recovered a settlement worth more than five times an initial offer from Durham Police.
"Paul was brilliant, I was very impressed with him," she said. "There was a possibility that it would have to go to court but Paul was hopeful that it could be resolved before then.
"Right at the last minute they came in with a much higher offer. Paul advised me fully throughout, telling me what he felt was acceptable and what wasn't. He explained to me what was happening at every stage and I appreciated that.
"The problem's not going to go away, I'm left with this now and have had to give up work. But the money has been a big help and has really made a difference to my life."
---