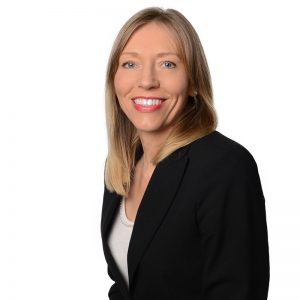 Email: rosemary.alderson@macks.co.uk
Areas of law: Family
LinkedIn: https://www.linkedin.com/in/rosemary-alderson-66266213a/
I qualified as a solicitor in 2004 and have over 14 years post qualification experience in Family Law. I joined the family team at Watson Woodhouse in 2010, and became Head of Department in 2012. When Watson Woodhouse joined forces with Macks Solicitors in 2017, I became head of the Family department for both companies, but I am primarily based at Macks.
I deal with all areas of family law, including divorce, children issues and separation, however my particular area of specialism is financial issues arising from divorce and separation. My experience includes dealing with cases including business assets and pension funds.
I am committed to trying to assist clients in achieving positive outcomes, and have a no nonsense approach to your case. I pride myself on trying to find logical and practical solutions in what can be very difficult circumstances.
I am a member of Resolution and therefore committed to the constructive resolution of family disputes, and encourage solutions that consider the needs of the whole family – and in particular, the very best interests of the children.
Each client will get the best of me. I am dedicated to taking the time to talk to you honestly about your case and be there for you throughout. Many of my clients come to me through personal recommendations, both from previous clients and other solicitors.
Notable cases
Thompson v Hurst 2012 – appeal against declaration of beneficial interests in respect of property in sole name. Appeal Dismissed.
Begum v Issa 2014 – deferred Orders of Sale under ToLATA
Review
"Just to let you know that you will always be in my heart for everything you did for us.
It's difficult not to let my mind wander back occasionally to those dark times, however, more so, I think back to how you dealt with my out pourings, and how you had to listen to the most intimate parts of my feelings and despite not knowing me, or my relationship with my children, had to judge the situation impassively!
What you did for us was truly fantastic – by that I mean, you were able to guide the proceedings to the eventual truth despite my fears!
But, I truly think you should receive the accolades doled out to the medical/firefighter professionals in equal proportions – as you truly saved my life and my family.
I just want you to know that I will never forget how professional AND more importantly KIND you were."
---