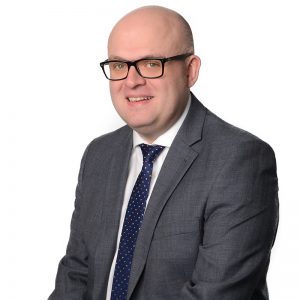 Tel: 01642 358021
Email: james.pritchard@macks.co.uk
Areas of law: Personal Injury, Litigation, Professional Negligence
I studied Law at Newcastle University graduating with a 2:1 degree in 2004. After completing my studies I moved back home to the Teesside area and was able to secure a training contact with a local firm. During my training I developed an interest in personal injury and general litigation work ultimately moving into those fields full time upon qualifying as a Solicitor in 2007.
In 2010 I was approached to join Macks and bring some younger blood to their Personal Injury team. Since joining Macks I have primarily focused on assisting accident victims to secure compensation. I act for a broad range of clients, from those who have suffered relatively minor injuries up to those whose lives have been changed as a result of an accident. As a cyclist, I have a particular interest in helping the victim of cycling accidents and have invested a significant amount of time ensuring Macks are now positioned as national specialists in that field.
I understand that each client will have different needs and concerns. I endeavour to treat every client as an individual and do my utmost to secure the best possible outcome for all clients. I take pride in ensuring that my team and I are approachable and down to earth. I will provide an honest view of your claim and find that my work ethic sees many repeat clients and personal recommendations.
Review:
"From the outset James was extremely professional. I would even go so far as to say that he was outstanding in most areas. My claim was handled extremely well from the outset. James was incredibly thorough, and there was not a time when I felt that he didn't have an excellent working knowledge of the details and status of my claim from beginning to end. He maintained a very well balanced approach to delivering facts and opinions on the legal aspects and likely outcomes at each stage, without being over-confident. I found this very reassuring. Ultimately I was extremely impressed with his legal acumen, and his approach and methodology were exacting. He delivered a result that was, in fact, far over and above what I was initially expecting. Further to this his communication by phone appointment and email/postal letter was excellent.
"I offer my sincerest thanks to James, and would highly recommend him, and indeed Macks, as a firm. I wish James the best of luck in his career. He was a pleasure to work with."
---