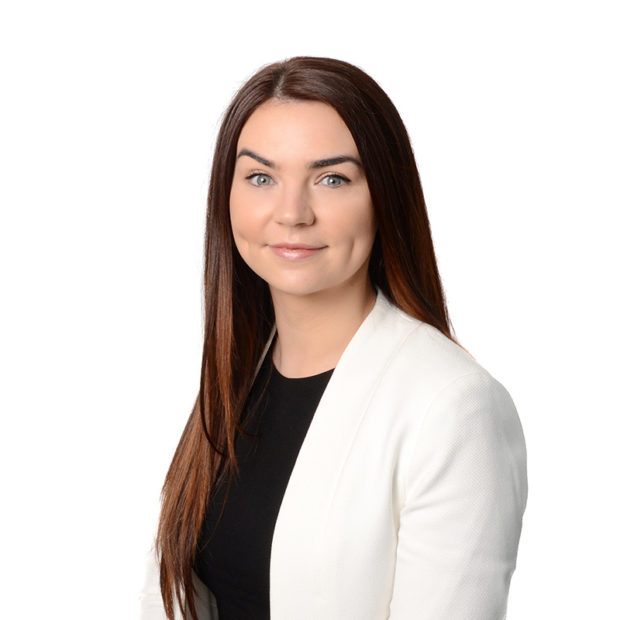 Tel: 01642 252 828
Email: bethean.mccall@macks.co.uk
Private Prosecutions
Bethean is a criminal lawyer who specialises in the field of private prosecutions. She has a breadth of experience defending and prosecuting all crimes, ranging from shop theft to the most serious of crimes including murder and manslaughter.
Bethean began her journey into the law profession after studying Law at Northumbria University in 2012. Upon graduating with a Masters Law Degree in 2016 and completing the Legal Practice Course (LPC) the same year she began her professional career in a leading regional firm. Bethean continued to develop her career and successfully completed the Higher Rights of Audience course in London in 2019. This allows her rights of audience in the Crown Court and Higher Courts to represent her clients throughout the life of their case starting from the Magistrates Court right up to the Court of Appeal if necessary.
Bethean joined Macks Solicitors in order to establish and lead the private prosecution department. This department will play a vital role in the community and will help members of the public/ businesses and charities have an alternative pathway to justice, instead of the traditional method of using the police. In an era where there are fewer police officers on the streets and less resources and funding attached to the police, Bethean offers a fantastic service to clients whereby they can access the criminal courts, justice and sanctions for the suspect the exact same way as if they went to the police but with a more personable and quicker experience for the victim.
If you think you have been the victim of crime and do not have confidence in your local police force, or would prefer an experienced professional solicitor to deal with your matter instead contact Bethean for a free initial advice.
---