Probate Reforms To Go Ahead Despite Opposition
March 6, 2017
Bereaved families whose loved ones leave high-value estates face higher "death fee" bills of up to £20,000 from May onwards – despite overwhelming opposition to the probate reforms.
The government has confirmed it will press ahead with probate reforms announced last year – even though less than two per cent of respondents to its own consultation agreed with the proposals.
Probate fees are paid to the Probate Court to enable a grant of representation to be issued. The grant gives the executor or administrator the authority to deal with the estate.
Just three years ago the flat fee for granting probate in all cases was raised to £155 (£215 for those not applying through a solicitor).
But that payment will soon be replaced by a sliding scale of fees assessed according to the overall value of the deceased person's estate.
The Ministry of Justice says the new system is fairer because more than half of all estates – all those worth less than £50,000 – will no longer have to pay anything at all for the granting of probate.
However, estates valued at £50,000 to £300,000 will pay £300 and those worth more than £2m will now pay the top fee of £20,000.
Lynda Monks, a specialist probate solicitor at Macks, feels the fees are being used as an additional form of taxation.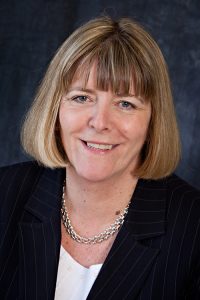 "With the increase in the value of many properties recently this will affect many people," she said.
"I am also concerned about how families will pay the fees, given that they have to be paid before the grant is issued."
The decision to go ahead with proposals unveiled early last year comes after 853 responses were received during a consultation process, including submissions from judges, members of the legal profession, the charitable sector and the general public.
Just 13 respondents agreed with the government's proposals, while 810 disagreed.
Many respondents disagreed with the principle underpinning the probate reforms, that payments proportionate to an estate's value are fairer than the current fixed fees.
Others felt the new fees were excessive, that the sudden hike was too big or that they could not be justified against the actual cost of providing the service.
The government said it had considered all the arguments put forward in detail but had decided to continue with its probate reforms anyway.
"Court fees are never popular but they are necessary if we are, as a nation, to live within our means," said a statement on the Ministry of Justice website outlining the results of the consultation.
"These proposals would raise around an additional £250m a year, which is a critical contribution to cutting the deficit and reducing the burden on the taxpayer of running the courts and tribunals."
New probate fee sliding scale
Estate value                           Fee
Less than £50,000                 Nil
£50,000-£300,000                 £300
£300-£500,000                      £1,000
£500,000-£1m                       £4,000
£1m-£1.6m                             £8,000
£1.6m-£2m                             £12,000
More than £2m                      £20,000
---